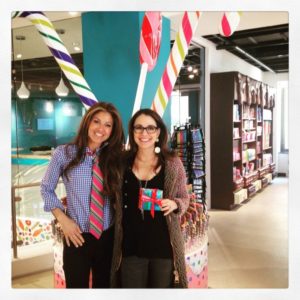 Her father may be fashion royalty. But, Dylan Lauren's singular achievements in the sweets sector have cemented her status as America's Confectionary Queen.
With her just-opened Dylan's Candy on Chicago's Magnificent Mile, Ms. Lauren has gobstopper sized plans for the Midwest. Not only is it her largest store to date, the airy space (a converted museum in the iconic Tribune Tower) will serve as a sun drenched backdrop for some new initiatives. To wit: a candy personalization station concept, an outdoor café featuring the brand's Wonka-esque cocktails/mocktails and a whimsical exhibit of Lauren's famed collection of bunny memorabilia. I sat down with the entrepreneur to chat Chicago, the candy lifestyle and how she likes to spend her free time in the Windy City.
Read the full story on Travel + Leisure!