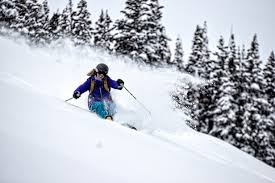 12 Dec

Neophyte Know How: How To Upgrade A Beginner Ski Experience

Skiing has a steep learning curve, for the sport itself and for the gear to keep you comfortable as you schuss down the slopes in freezing temps. I started skiing quite late in the game. So, aside from lessons (which I always take), I am perpetually on the hunt for tricks to ski more efficiently. And, tips to deal with altitude. This past weekend in Aspen, I had a few game-changing experiences. I took the plunge and bought my own ski boots complete with custom footbeds  at Gorsuch. These bespoke insoles-measured with 3D technology-are designed to reduce pronation and improve a skier's ability to turn (and react in general) more crisply.  Then, my ski instructor Annie Black turned me on to digestive enzymes (which help altitude -related indigestion when taken after a meal) and electrolytes which, like Airborne, are small discs that are dropped into water to make a fizzy, hydrating- beverage. Another trick to stave off altitude-related dizziness is canned oxygen. 

Skiing requires skillful layering. Forget wearing a tank top or anything cotton for that matter. Though it's cold out, you will sweat profusely as you whiz down the mountain. Invest in a sweat wicking base layer so you are not drenched in perspiration all day. Then, I sandwich a thin Patagonia Nano Puff jacket under my ski jacket. I usually wear two neck gaiters to pull up over my nose on the chairlift. The final tip? Always bring a protein-based snack in your pocket to refuel in between runs.  I like a mix of Trader Joe's unsalted roasted almonds and a few dark chocolate squares.