Test Driving the Brit Celeb Makeup Artist's Line at Selfridges
I had a mission in London. The beauty industry had been buzzing about celeb makeup artist Charlotte Tilbury's new line. The mascara was said to be next level. The concealer able to camouflage a decadent night of partying. And, the Wonder Glow Primer able to deliver a lit-from-within effect that filled in wrinkles creating an anti-aging optical illusion. With a cadre of celeb clients that range from Kate Moss, Victoria Beckham and the new Mrs. Clooney, I was intrigued. Especially because this makeup is tough to find stateside.
I hightailed it over to Selfridges and challenged the talented Oliver Simpson to transform my fatigued complexion into something resembling Sienna Miller. The counter was MOBBED. We found a stool and got to work. Charlotte's Magic Cream infused my jet-lagged visage with verve, brightening the complexion and adding a dewy glow. Next, the Wonder Glow Primer evened out my skin tone. The foundation added another level of luminosity. I have a zillion blushes at home. But, I found the Cheek to Chic Swish & Pop Blusher alluring. The effect was sun kissed and natural. Finally, what girl can resist a lip gloss at the end of the day? We finished the look with a moisturizing swipe of Sweet Stiletto Lip Lustre.
I may not be Sienna Miller, but, damn, I felt good!
Light Wonder Foundation: $45, Nordstrom + Wonder Glow Primer: $55, Nordstrom
Here's what I bought:
Magic Cream Moisturizer, $100, Nordstrom + 'Cheek to Chic' Swish & Pop Blush: $40, Nordstrom
'Lip Lustre' Lip Lacquer: $22, Nordstrom + 'The Retoucher' Conceal & Treat Stick: $35, Nordstrom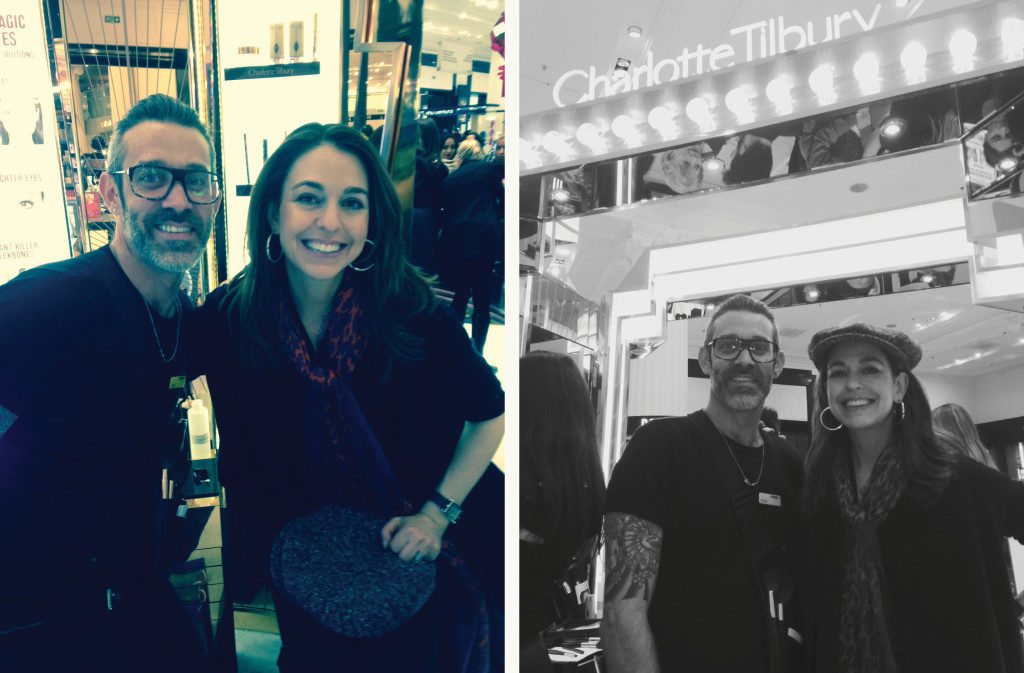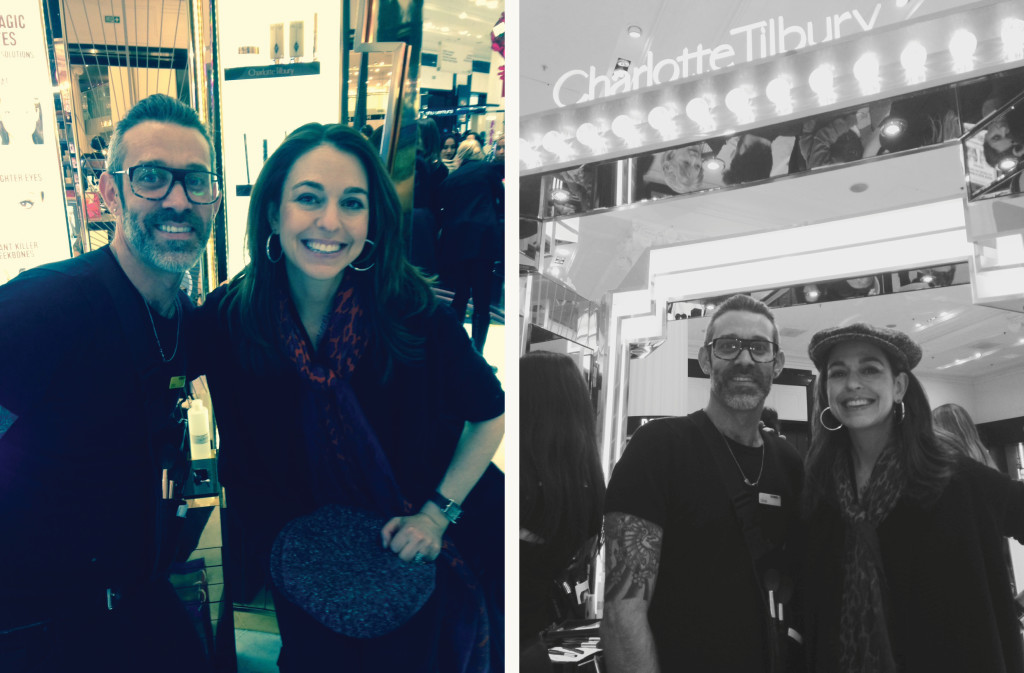 Makeup artist Oliver Simpson & Amy Tara Koch at the Charlotte Tilbury counter in Selfridges