How to Unleash Your Pearly White Smile
Chocolate. Coffee. Red Wine. Unfortunately, all of these delightful substances wreak havoc on your teeth. How can you shrug off the discoloration and channel the pearly whites' of yore? Sure there are lasers to whiten teeth (I tried the Zoom! process with my dentist. Though it was awesome, the 1.5 hour treatment set me back about $700!). But, happily, there are a number of safe, effective over-the-counter products to address this issue. Here are a few of my favorites: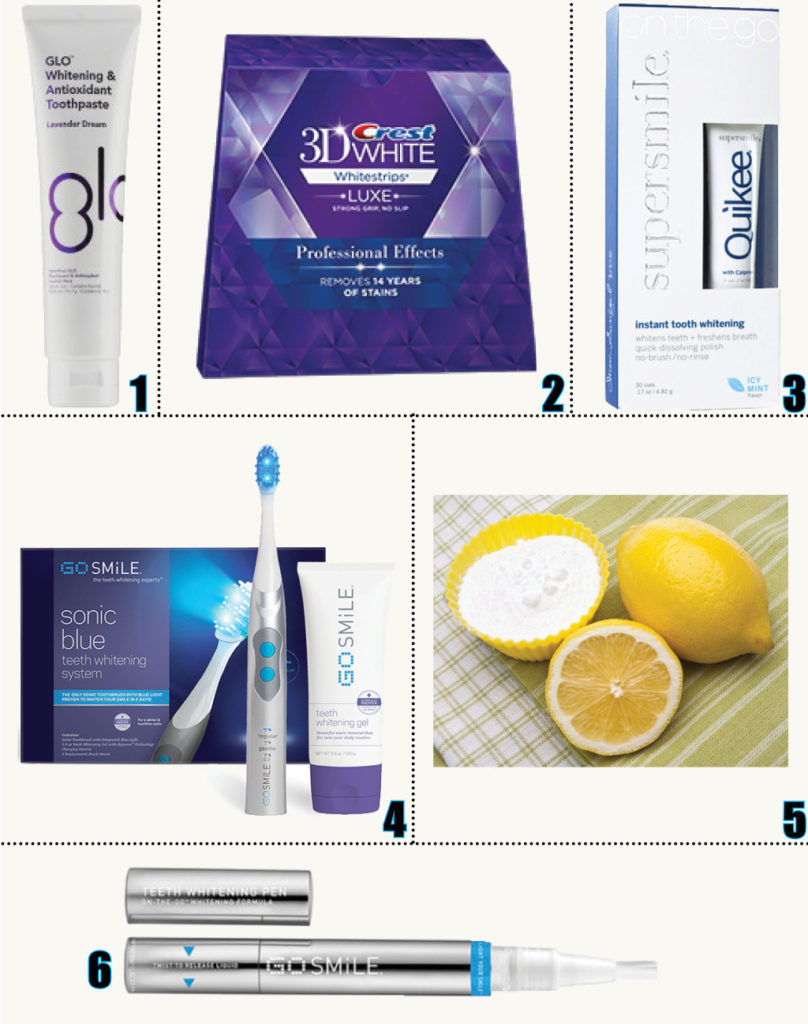 1.  GLO Science Whitening Antioxidant Toothpaste, $16
2.  Supersmile Quikee Instant Tooth Whitening, $18
3.  Go Smile Sonic Blue Teeth Whitening System, $129
4.  Crest 3D White Luxe Whitestrips Professional Effects, $44.99
5.  DIY: Lemon Juice & Baking Soda
Mix a spoonful of baking soda with freshly squeezed lemon juice. Dab saliva and excess plaque from your teeth before brushing on the mixture. Leave the mixture on your teeth for a minute before brushing it off with a toothbrush. Don't leave the mixture on your teeth for any longer than a minute; the acid can erode tooth enamel.