Join ATK & HGTV's Hilary Farr at Art Van Furniture June 5th
Hilary Farr, Host of HGTV's Love It or List It
My love of style knows no bounds. So, when Art Van Furniture contacted me about emceeing an event at their Orland Park store with HGTV's Love It or List It star Hilary Farr on June 5, I jumped at the chance. I love the premise of the show and am a fan of Hilary's passion and straightforward, tell-it-like-it-is manner. I am also a fan of high style without a huge price tag. Art Van Furniture is a 50 year old family business committed to providing quality products at reasonable prices.
An Art Van Living Room
In my mind, the correlations between fashion and interiors are boundless. Take layering. A fashion gal adds a scarf, a necklace and earrings to personalize her look while an interiors maven will make a statement by introducing decorative accents. Or, creating a focal point. There are distinct strategies that I employ to draw attention to a woman's best features and camouflage her least favorite parts. Similarly, on the interiors front, there are visual tricks to make the most of a space.  Paint color? Structural issues? Making a room look bigger? Space savers? Furniture arranging? We will address all of these queries in an intimate Q & A mining Hilary's design expertise and revealing some of the drama surrounding challenging client scenarios. Attendees are also invited to email a photo and description of the design dilemma in their home prior to June 5 to [email protected].
LAYERING PIECES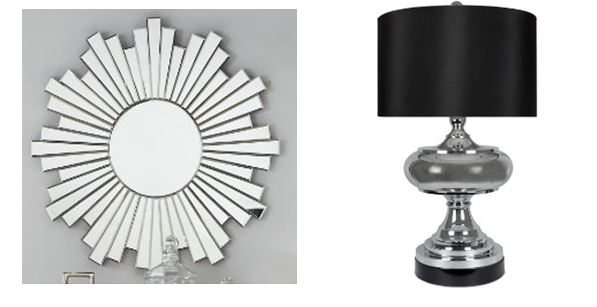 Glamorous Accent Pieces Add Personality
EVENT DETAILS
Art Van Furniture, 15080 S. La Grange Road
June 5, 6 to 8 p.m.
Guests can reserve their spot at the event by calling 888-619-2199 or by visiting artvan.com/events.