HOW TO ENERGIZE A MIDDAY COMPLEXION
THE ISSUE
In the middle of the day, exhaustion sets in. And, it physically manifests in the form of cakey makeup and/or a dehydrated, I've-had-it looking complexion.
THE FIX
Resetting your radiance quotient is all about the skillful application of beauty products. This on-the-go regime is quick and simple. All necessary ingredients can be easily tucked away in your purse. The result? Insta-luminosity.
Step One: Apply some moisture–it will soften lines and wrinkles and gives a subtle glow. Step Two: Refresh your under eye concealer. Pat on a bit more concealer and watch the exhaustion fade away into oblivion. Step Three: Bronzer splashed on the cheeks, nose, forehead and décolleté supplies that just-been-to the beach glow that perks up the face as jumping the waves perks up the spirit. Bonus: If you need an extra moisture boost, finish off with a hydrating toner that can be schprized on like Caudalie or Tata Harper.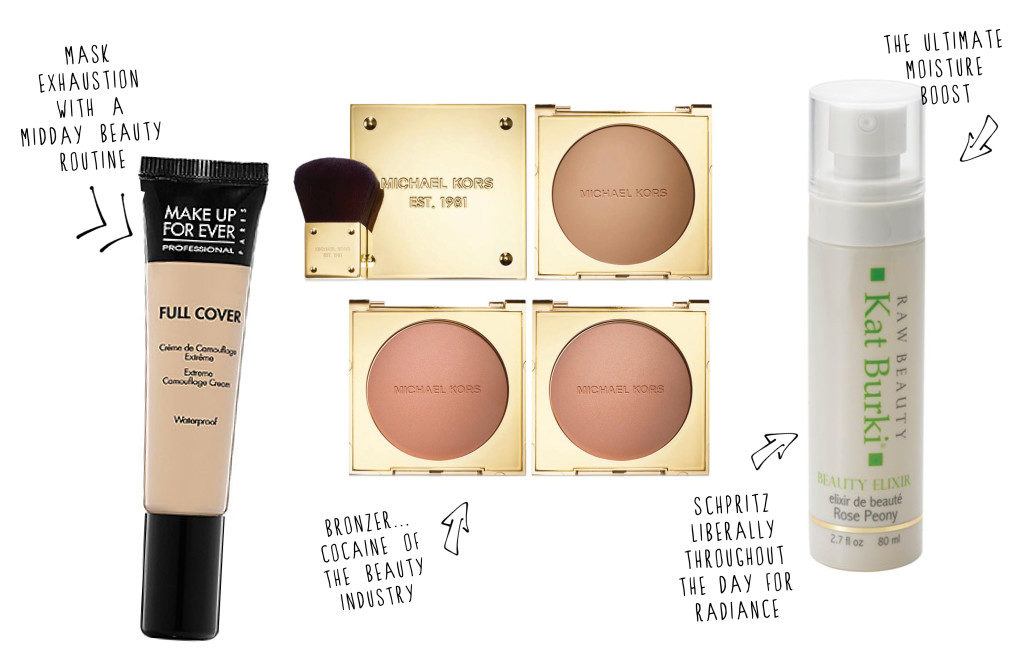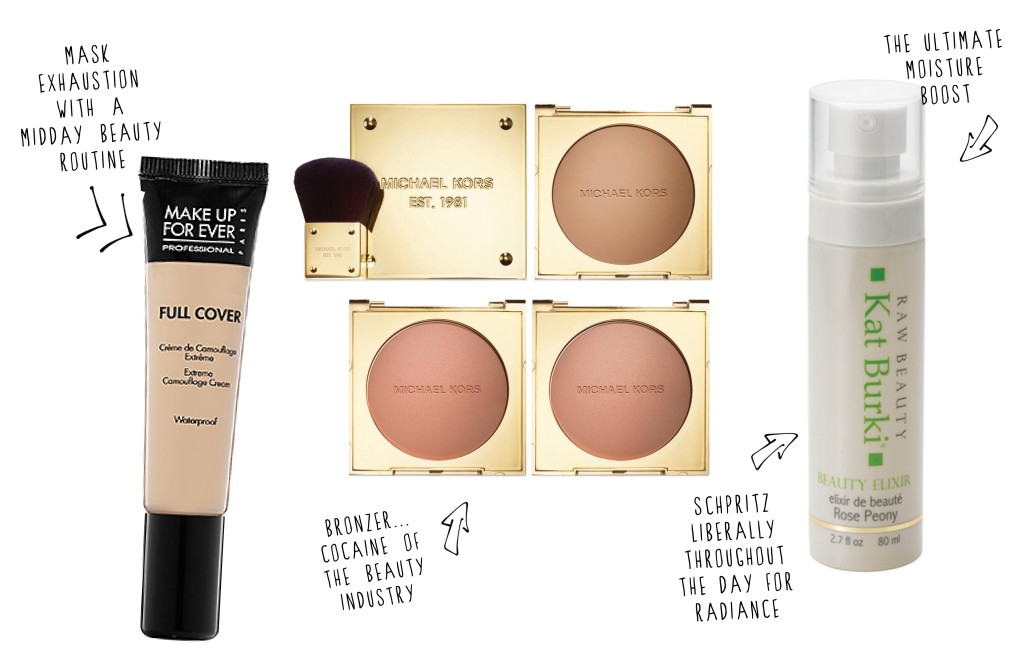 (from left to right) Make Up For Ever Full Cover Concealer $32, Michael Kors Bronze Powder $50, Kat Burki Beauty Elixir $42