THE ISSUE
So, your lower back is throbbing and a massage and/or chiropractor visit is not in the cards. How can you temporarily alleviate the pain?
THE FIX
ThermaCare Heat Wraps for Muscles and Joints $6.99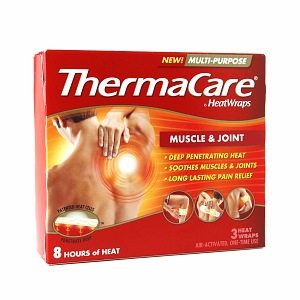 WHY
This is my in-purse staple. When back pain calls, I respond by slapping this self-heating adhesive wrap to relax tight muscles. Cheap and effective, ThermaCare can be purchased up at any drugstore and lasts up to 8 hours.